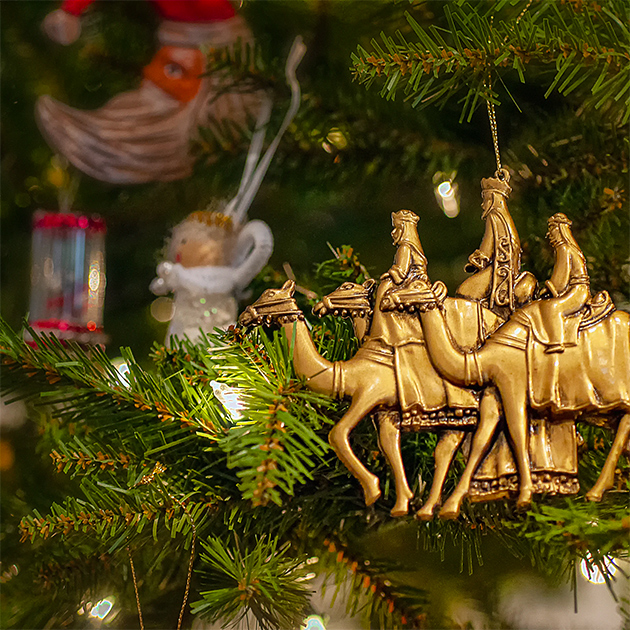 Zoo becomes Christmas Park!
During winter time, the zoo transforms into a Christmas-themed park known as the "Julparken". Children can enjoy making Christmas crafts in the Craft Cottage and, of course, meet Santa in his own cabin. A good tip is to bring your wish list, as Santa receives it personally. Just don't forget to be a good child throughout the year first! Take advantage of the opportunity to take a walk around the park, which is illuminated with festive lights, and see the animals in their winter surroundings. You can also visit Café Björnberget for some mulled wine or other tasty treats.

Julparkens öppettider 2023
Meddelas senare

The souvenirstore is open during the Christmas parks opening hours.
"Lussefirande" in Lycksele Wildlife Park.
Sun 12 Dec - Third Advent
Entrance: 5:00 PM - 6:00 PM
Admission:
Children 0-5 years old free of charge.
Children/Youth 6-17 years old  50: –
Adult SEK 120,- 
Program from the stage: 6.00 - 7.00 PM
Participants:
Choirs and soloists from Tannberg School and the Swedish Church.
Anders Eriksson
Santa Claus
A collaboration between Lycksele Zoo, The Swedish Church and Tannberg School
Welcome to the Christmas Park 2022!
17/12-18/12 at 11:00 AM-4:00 PM
21/12-23/12 at 11:00 AM-4:00 PM
Join us as our animal keepers feed and tell stories about the animals. Visit Santa in his cabin and leave your wish list. Drop by the Craft Cottage where you can make Christmas crafts.
11:00 AM-4:00 PM Entrance open
11:00 AM-4:00 PM Gift shop open
12:00 PM-4:00 PM Santa's House open
1:00 PM Storytime with Santa
11:00 AM-4:00 PM Café Björnberget open
11:00 AM-4:00 PM Craft Cottage open
12:15 PM Feeding of seals
14:00 Predator feeding session, starting with the wolves
Welcome!